10 Tips To Create Open Spaces in Office
Planning and designing your office space in an appropriate way is vital to get a comfortable place for working. After all, you spend a lot of time in your office, so it should look good and provide you with a better experience. Actually, designing your office space improves the look of your office and provides maximum comfort to your workforce.  If you are considering improving your office look, it is a good decision, but you also need to have a good plan and implement that in the appropriate way. 
10 Best Tips To Create Open Spaces in Office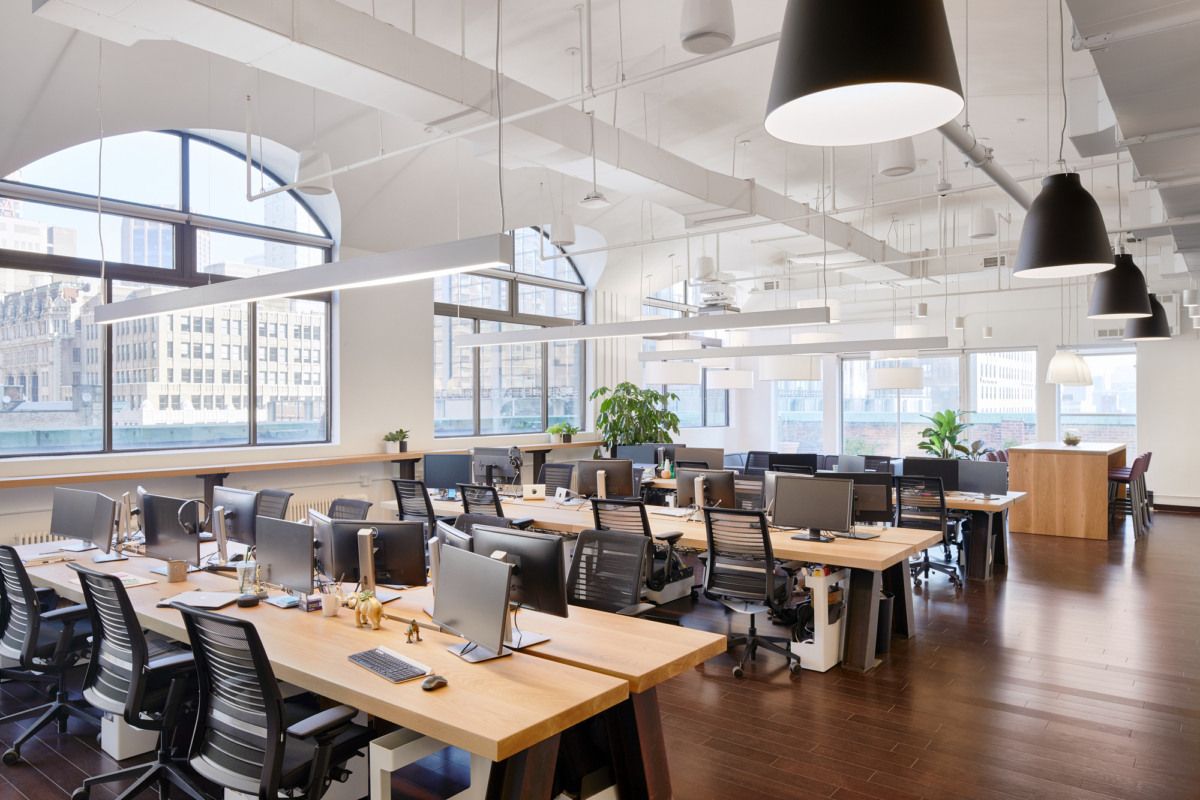 In case you are relocating your office or redesigning your existing office, you can do that easily if you have good ideas in mind. Here are some tips that can enhance your ideas and help you in creating open spaces in your office design. 
#1. Consider Your Resources and Requirements 
Once you have made your mind to design your office space, you need to look for resources and requirements. This is the first thing that you need to take into consideration. Make a budget and decide what changes you want to make in your office. You will need to determine if you need to hire an interior designer to implement your ideas, or you can do it yourself. Also, do consider your ideas with other employees and higher authorities to understand their needs. 
#2. Focus On Variety in Designing Your Office Space
Actually, the choices of all employees in an office are not the same. So, you need to consider the choices and needs of different employees and plan open spaces in the office accordingly. You can focus on making multiple workspaces in your office to add variety and provide maximum flexibility to employees. This will let your employees work the way they want and help improve their productivity. 
#3. Allow Your Employees to Participate in The Process
When you are planning open spaces in your office, let your employees be a part of it. Allow them to see different workspaces and arrange things as per their comfort. This will open up more options and help you in designing your office in a unique way. Moreover, this will provide workspace satisfaction to your employees so that they can work in the office comfortably. 
#4. Create Collaborative Places 
Consider having some spaces in your office where employees can gather and discuss something important. You can keep these spaces very simple and attractive. For example, you can arrange tables in a circular or semicircular shape and set up computers on them. Then you can arrange some office chairs there. You can also add some art or decorations to that space for an enhanced look. This will be a great space for office meetings or casual gatherings. 
#5. Improve Lighting in Your Workspace 
There is no comfortable workspace than the office that has proper lighting. Try to add natural lighting to your workspaces. Natural light also improves the productivity of people and lets them work in the office comfortably. You should design your office space in such a way that there will be maximum natural light. But practically, it may not be possible to get natural light in all your office spaces. In this case, you can add ceiling lights for better lighting. On the other way, you can save your energy costs by focusing on natural light instead of artificial light. 
#6. Make Different Spaces for Relaxation 
When working in the office for longer periods, taking breaks in-between is important for the health, mood, and productivity of employees. This will enable your employees to get free from their daily schedules for a few minutes and relax. Moreover, breaks in offices are important for the comfort of employees. So, you should create some free spaces in your office without adding computers and other work-related items where your employees can relax. 
#7. Add High-Quality Furniture to Your Office Environment
Office furniture is an important part of any office space design, and there shouldn't be any compromises in the quality of furniture. Office furniture is not something that you can buy again and again every few months. It is a long-term investment so you shouldn't buy cheap furniture for your office. It is also going to be used daily by your employees, guests, visitors, clients, etc. Therefore, buying good quality office furniture is important. 
#8. Remove Unneeded Furniture 
When adding new furniture to your office, consider removing the old and uncomfortable furniture from your office. Actually, this furniture will create problems for your employees and decrease their productivity. So, add ergonomic office furniture to your office and remove the old furniture. 
#9. Consider Standing and Sitting Options in Your Office 
Sitting for long hours in front of the computer can lead to various health conditions. Also, this will decrease the efficiency of your employees. Because of this many people prefer working in the standing position for some time a day. Also, this provides ergonomics to people and is healthy. So, you should consider including this facility in your office design. You can create a space in your office where people can work in the standing position when they get bored sitting long hours. This will provide a better working experience for your employees. 
#10. Add Some Decorative and Mood Improving Things 
When designing your office space, you should focus on adding some decorative items to improve your employee's experience. You can add some plants, art designs, nature things, attractive paintings, inspirational quotes, etc., to enhance your employee's mood. But keep in mind that the décor should be limited and offer a pleasant look. Don't do excessive decoration because it will ruin the entire look of your office. 
Conclusion
Whenever you are designing your office space, make sure that you add all the necessary things and remove the unnecessary things. Also, it should be in such a way that it should look attractive and improve the overall experience of your employees. The design should improve the productivity of your employees and let them work for long hours comfortably. In this process, the above tips will be helpful for you.